Good morning and happy Friday to you! I am up on the Scrapbook Adhesives by 3L blog today! I have a photo tutorial on how I put this little number together! And yes, those are straws used for the main backdrop of the card. ;) I also used some gorgeous new lace from Donna Salazar. Totally in love.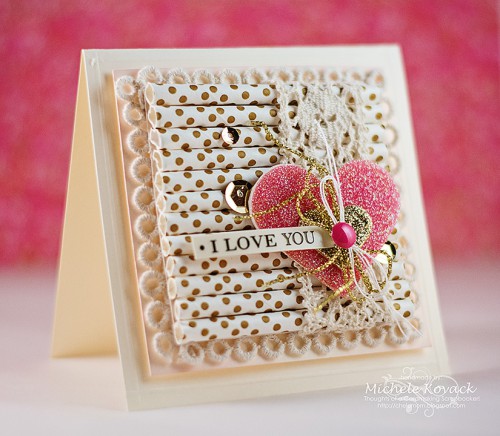 And of course my card wouldn't be complete without a bucketful of glitter! The sentiment is from SRM Stickers.
Be sure to stop by the Scrapbook Adhesives by 3L blog for full instructions on how I put my card together. :)
Cortney has a photo shoot today for a Chicago magazine. She will have the honor of gracing their cover. And even more special is that she will be the first teenager that they have ever had on their cover! We are crazy excited!
Have a great day and wonderful weekend! Thank you for taking time out of your day to visit me!