Good morning! I have a
couple of winter inspired cards! (As I am sweltering in this 90+ heat in Chicago!) I didn't officially participate in the Stampendous blog hop a few days ago, but that doesn't mean I can't still love on their cute stamps called
Snowmen Trio!
For this first card I used a no line coloring technique. I stamped it in a very pale blue and once I Copic colored it, the stamped lines fade into the coloring.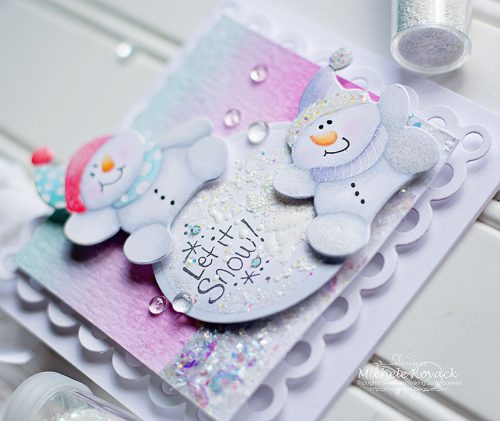 I cut a circle and made it my large snow ball by adding

glitter and embossing powders from Stampendous! called

Frantage Encrusted Jewels!

So much fun to just sprinkle and heat 'em up! I used more

Crafty Foam Tape

to pop up the snowmen and my snowball.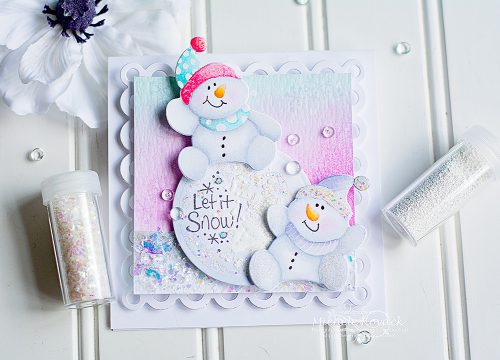 The second card was also done using the no line coloring technique. The background was done with water colors but in a bit more vibrant palette. Instead of a snowball, I hand cut a snowy hill for this guy to slide on! I

covered it with glue using the

Dual Tip Glue Pen

and then sprinkled it with glitter. Next, I adhered the hill and snowman with

Crafty Foam Tape

. For a final touch, I attached pearls and rhinestones with

Dodz Adhesive Dots Mini.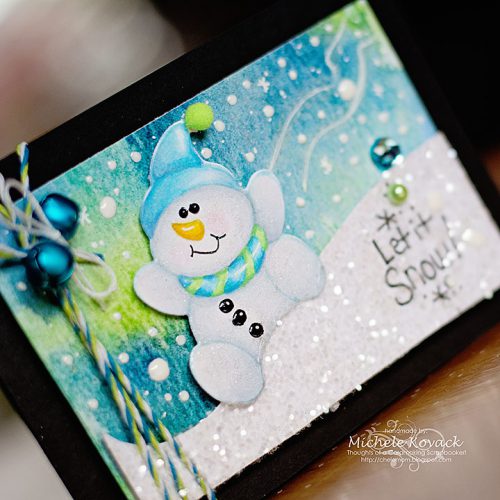 I added a bit of coordinating twine, jingle bells, and a few rhinestones/pearls.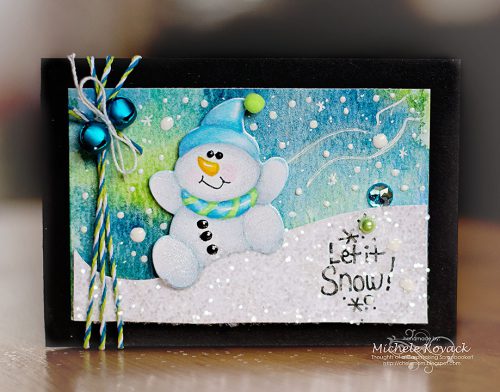 Thank you all so much for stopping by today!
Cortney is home for the weekend, so her and I are heading to the pool again! It is unbelievable that it is 90+ degrees here in Chicago! (But I will take it! Winter will be here soon enough!) ;)