Good morning and happy Friday to you!
I am up on the Scrapbook Adhesives blog with a patriotic card. It is hard to believe that the Fourth of July is right around the corner!
I used a variety of Scrapbook Adhesive by 3L products including twine and ribbon from Donna Salazar.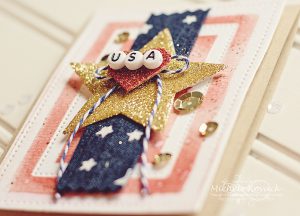 And alphabet beads....remember those? I had jars of them and they were hidden in the back of my crafty closet...until today! LOL! Sometimes going "retro" is the only way to go! ;)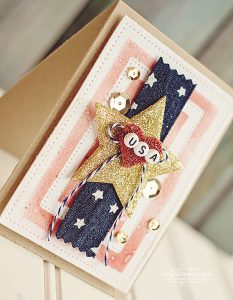 I am looking forward to a relaxing weekend that includes golf and hanging out at the pool.
Chicago is going to be an oven for the next few days, so being by water is a necessity!
Have fun in whatever you are doing!