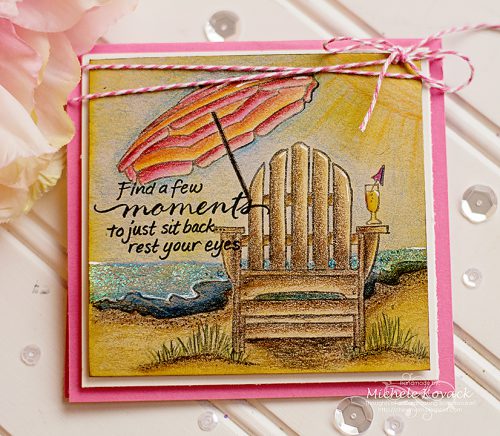 Good morning my fellow crafty sisters! (And maybe brothers too? Not sure who really reads this lil' blog!) I am up on the Scrapbook Adhesives by 3L blog today with this fun summertime card! The image and sentiment are from Stampendous. I stamped it on kraft cardstock with black Memento ink. I recently purchased the Polychromo pencils and decided to practice a bit with them. To line up my sentiment I used my Mini Misti. I added Stickles to the water as well as glossy accents. I wanted it to look like the water was glittery and bright from the sun.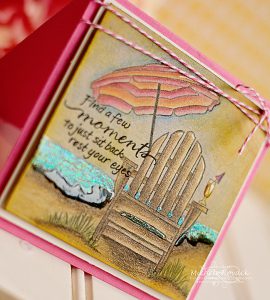 I layered my image over white and a pink card stock base using Scrapbook Adhesives Crafty foam tape. I tied Donna Salazar's Girlie Grunge twine in pink at the top. I decided that the card didn't need anything else at that point. (Sometimes it is difficult to restrain myself!)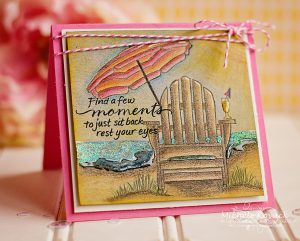 It is crazy to think that a year ago today Cortney was admitted to the hospital for the next 14 days, with a staph infection and subsequent skin flap. I didn't see much of summer last year. Now one year later, she is living an incredible and busy life at Misericordia, and I am golfing, shopping, catching up with friends and family, crafting, and spending time with my hubby. What a difference a year can make!
Tonight I am golfing for the 11th time this summer....dining el fresco afterwards.
Thank you for stopping and supporting my incredibly inconsistent blog! LOL!