Good morning! I am up on the Scrapbook Adhesives blog this morning with an all important question? Coffee or Tea? Which one is your favorite? Inquiring minds want to know! I am going to be quite diplomatic and say that I LOVE my cup of coffee in the morning but also enjoy a cup of tea in the evening. They are both sweet spots of happiness for me! (It's the little things folks.....LOL)
I used the same coffee set from Flourishes that I used on my last post. This time I used my Prisma colored pencils.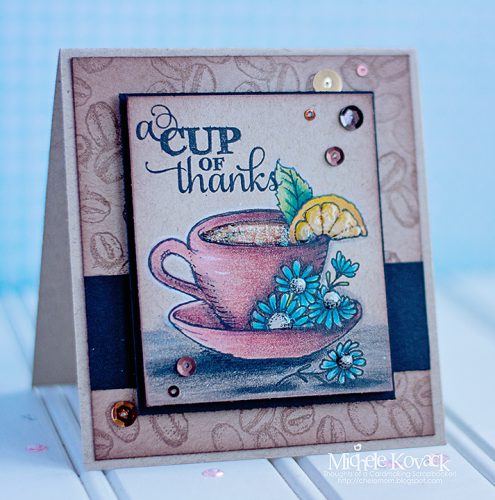 I used several adhesive products from Scrapbook Adhesives...Dodz-micro to hold my sequins in place and crafty foam tape to pop up the main panel for more dimension. I also added glossy accents to my lemon wedge and centers of the flowers.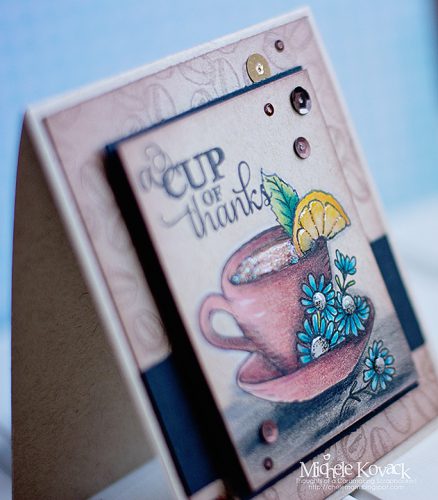 I also wanted to thank you for your sweet comments and e-mails. I won't be giving up crafting, but will be posting when I can with no guilt. No pressure. I am thankful that you all understand because it seems that you have all been in my shoes at some point or another.
So thank you again for stopping by my sporadic blog. (Maybe I should rename?) ;) You lift my spirits for sure! Have a wonderful day!!