I am living in the midst of packing boxes, donations for AMVETS, Documents to sign, and phone calls galore. But finally everything seems to be falling into place and our move will hopefully take place on Feb. 16th.
In the meantime my crafting stuff is pretty much in boxes, so I am working with the bare minimum.
I found this old SU! set and instead of tossing it, decided to resurrect it!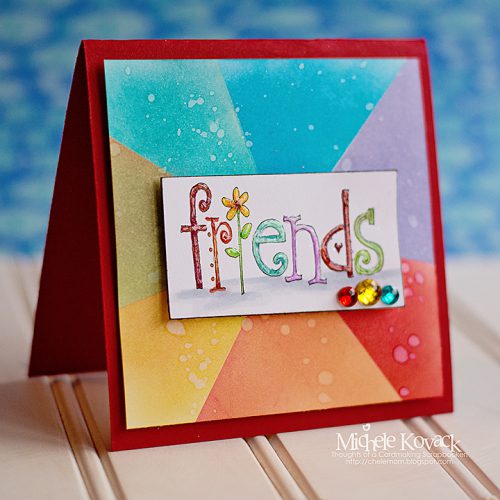 I channeled my inner Laura Bassen and created the background with Tim Holtz Distress inks and low tack post it paper in a rainbow pattern. I flicked it with a bit of water for additional interest. The sentiment was stamped in black and colored with Copic markers. I added a bit of height with glossy accents.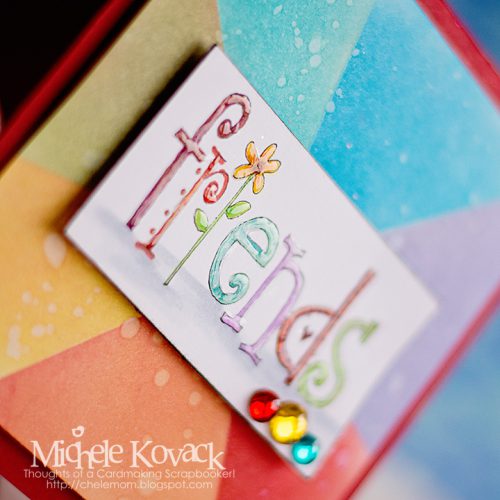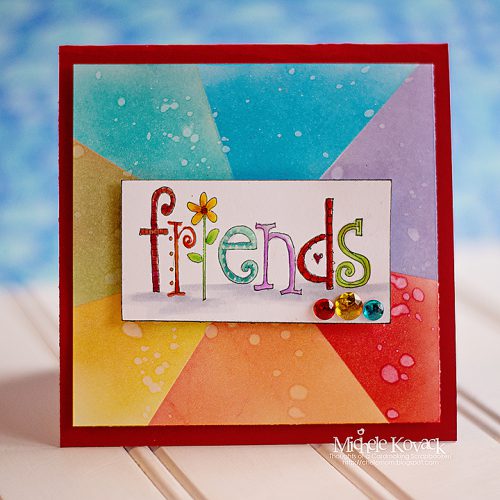 On top of all of this craziness, my Kyle turns 21 in a week and Cort has her 2 year meeting at Misericordia! Crazy how quick time flies!
Thank you for making me a part of your day today!