Life can be rough as you know and sometimes we just have to decide to, BE HAPPY!
It's not always easy though.
But we sail through those rough waters and try to find a bit of happy in each day. ;)
Lately water coloring makes me giddy.
I can't seem to stop and it inspires me. So that's how this card got started. A water color wash to the back panel in pinks, yellows, and git of gold.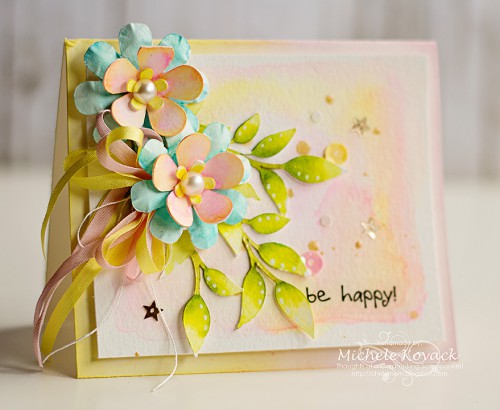 to hold my flowers and ribbon in place.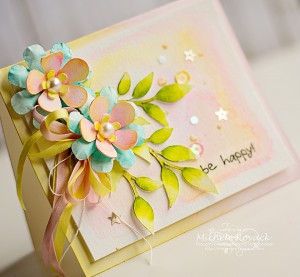 I have a 3 day weekend and am so grateful for this time to catch up around my house. I have piles of laundry, dirty floors, and clothes that need to be switched for the season. (not my favorite job).
On the upside, I am going to dinner tonight to celebrate with dear friends.
Have a wonderful weekend!!